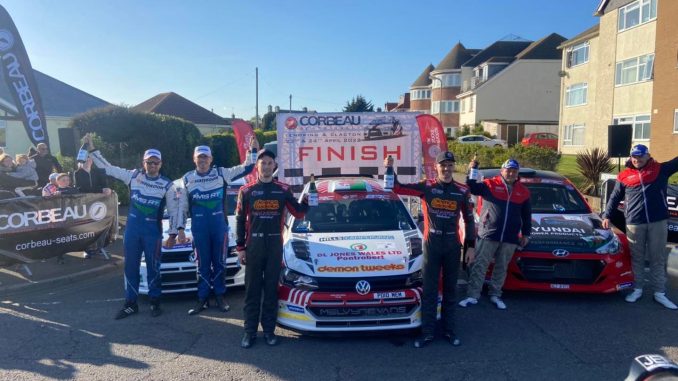 Melvyn Evans Motorsport has been in busy in April & May. The workshop was a hive of activity getting ready for the Circuit of Ireland (and later in May, trips to Killarney Rally Of the Lakes).

There was extensive work to rebuild and prepare the VW Polo R5 for Jason Pritchard's BRC campaign. Jason had used the car on the North West Stages as a test, however, on the morning loop of stages,the car was involved in an accident and required work and rebuild.
Melvyn Evans Motorsport went back to winning ways as Osian Pryce and Noel O'Sullivan took the victory on Round 1 of the BRC winning the Clacton Rally.