All rowing teams arriving in Bruges on Friday evening are cordially invited to the traditional Rowers Dinner in our clubhouse Rowers Dinner in our Club House.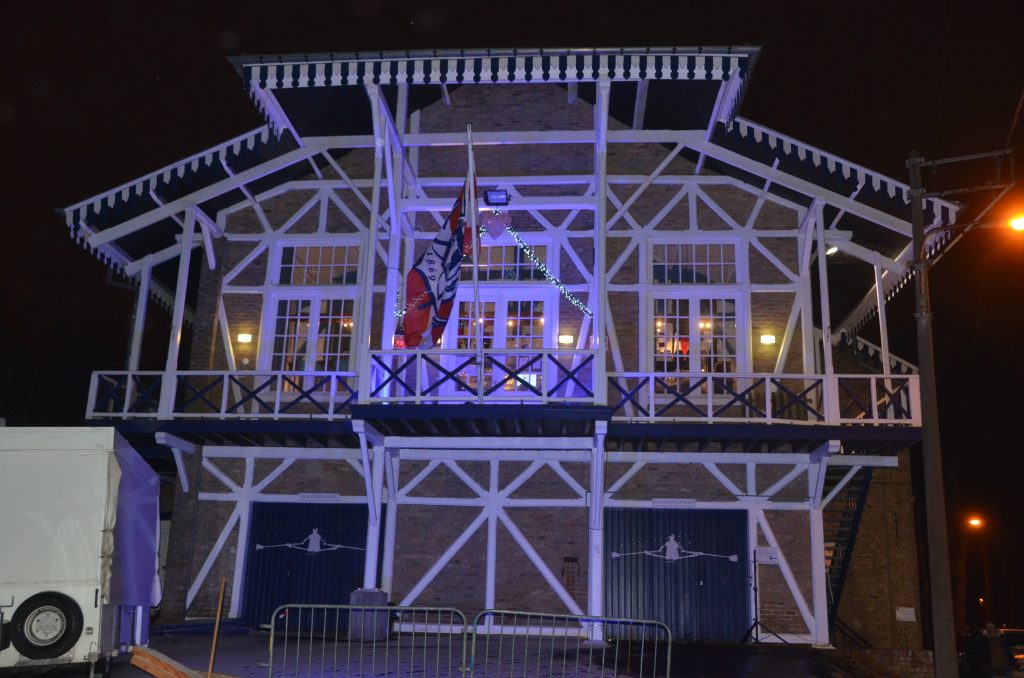 Between 7:00 pm and 9:00 pm our boat shed will be transformed into a real 'KRB Dining Hall' where you can enjoy a delicious buffet meal. Thanks to the efforts of an enthusiastic KRB reception team, we can offer a full meal at the low price of € 10.00 per participant.
Over the years this dinner has become the meeting point for all rowers who are travelling in from all corners and a fun way to get your Bruges weekend off to a good start in a friendly atmosphere. No better way to get in the mood for a great Brugge Boat Race rowing weekend!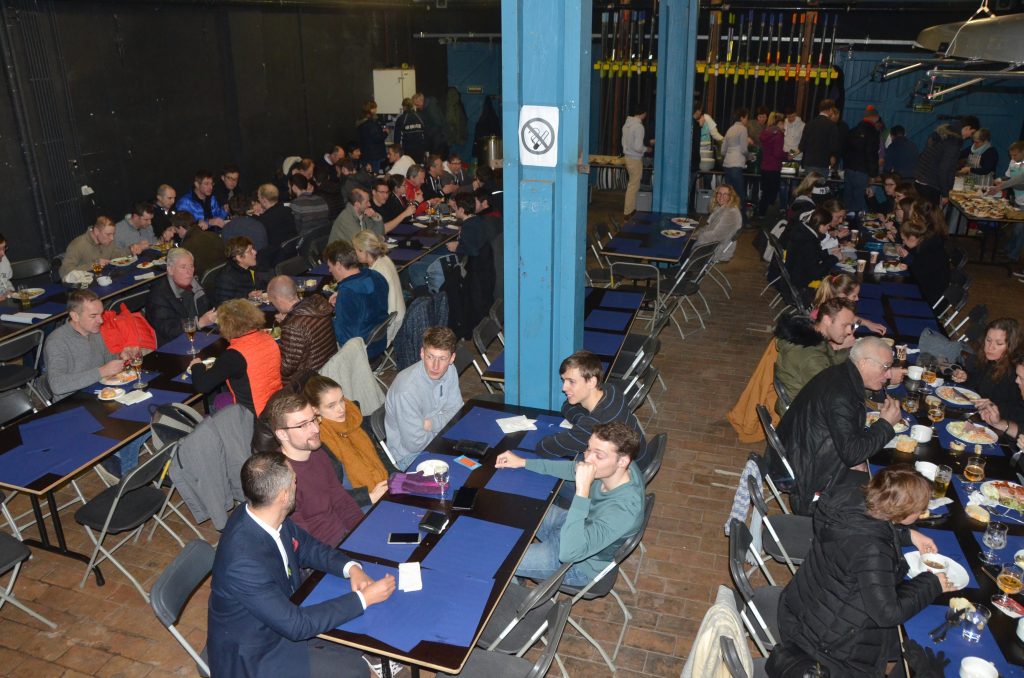 We kindly ask you to notify your participation with your team registration. You will receive a separate confirmation form requesting the number of team members who intend to attend the dinner .